We had the honor to create a visual identity for a family of entrepreneurs, of Ecuadorian origin, who make traditional empanadas from their country in the United States.
The Tana Empanada corporate logo is composed of two characters, father and son.
The traditional symbol is a powerful image that evokes the culture of street food - the connection between food and the agility of contemporary gastronomy.
Tana is the name of the matriarch who will make the food truck work with her Ecuadorian family recipes. "A Tana", phonetically in Ecuador, means a ton, in this case, a ton of empanadas. It's a beautiful tribute!
Working with food is always very pleasant for me. Because I believe in transformation through food, and design too. Street that is in North Charlotte, very good food and putting the traditional ones in Tana, was one of the principles for me to develop this and help the project of this food truck on the street. Tana Empanada is coming soon.
FOOD OF LOVE • LIVE FOR FREE
_________
Tivemos a honra de criar uma identidade visual para uma família de empresários, de origem equatoriana, que fazem as tradicionais empanadas de seu país nos Estados Unidos.

O logotipo corporativo da Tana Empanada é composto por dois personagens, pai e filho.
O símbolo tradicional é uma imagem poderosa que evoca a cultura da comida de rua – a conexão entre a comida e a agilidade da gastronomia contemporânea.
Tana é o nome da matriarca que fará o food truck funcionar com suas receitas da família equatoriana. "A Tana", foneticamente no Equador, significa uma tonelada, neste caso, uma tonelada de empanadas. É uma bela homenagem!
Trabalhar com comida é sempre muito prazeroso para mim. Porque acredito na transformação através da comida, e do design também. Rua que fica em North Charlotte, comida muito boa e colocar os tradicionais na Tana, foi um dos princípios para eu desenvolver isso e ajudar no projeto desse food truck na rua. Tana Empanada está chegando.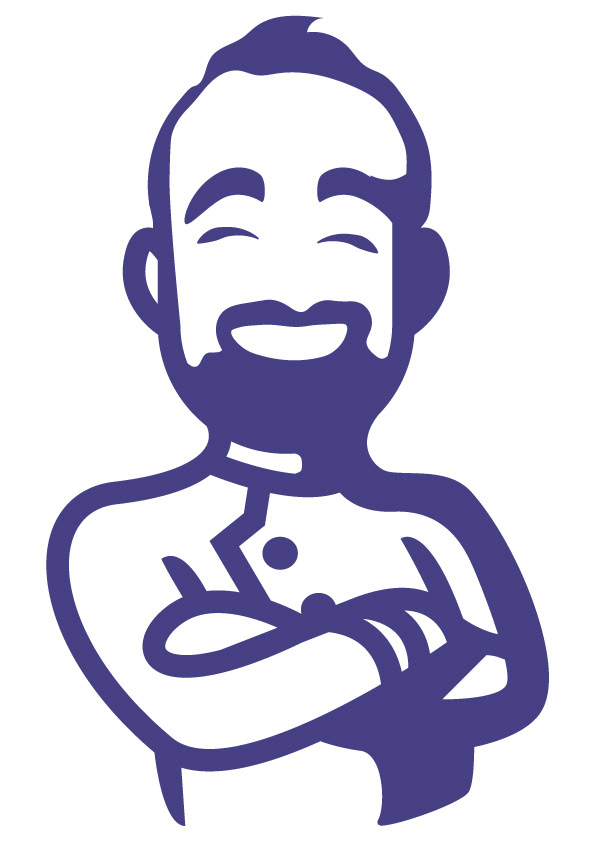 Font
Luckiest Guy 
Designer  :  
Astigmatic
-

The font
Luckiest Guy can be a friendly heavyweight sans-serif font encouraged by custom made hand lettered 1950's commercials. Big as well as in charge, this offbeat, lovably legible font lends alone to all sorts of employs. Open source license.
​​​​​​​